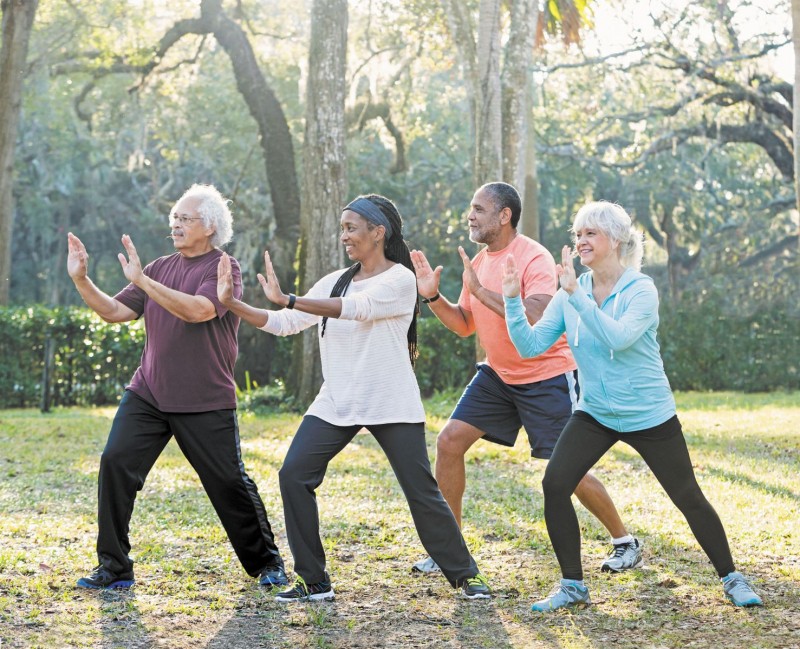 Tai Chi - New at the Queens Health Center
with Bill Pagano
Free
Tai Chi is an internal Chinese martial art, more commonly practiced for its health benefits.
Research articles, doctors and many around the world report great benefits from Tai Chi, including:
better mood, with lower levels of depression, stress, and anxiety
greater muscle strength
enhanced flexibility, balance, and agility; which reduces falls
lower blood pressure and improved heart health
reduced Inflammation
Join us and learn simple techniques from our certified trainer!
What To Wear
Wear clothing you are comfortable in - that doesn't bind your movement. You need to be able to comfortably move through your entire range of motion without being restricted by your clothes. A comfy shirt, and sweats, shorts, or leggings are great. Try not to wear tight jeans or shirts that pull on your shoulders. Socks are the preferred footwear indoors, but if you feel more comfortable in something with flat soles, or if you wear orthotics, then by all means wear them!
NOTE - Arrive 10 minutes early to give yourself time to changes, and store your belongings in our locker room. Bring your own lock. Shower facilities are available, if you would like to use one after the class please bring shower toiletries and towels. See you there!
Instructor Bio
Bill Pagano is a certified teacher (Sifu) of Tai Chi Chuan since 2000, and a practitioner of the internal martial, movement, and meditative arts since 1990. He has taught classes, workshops and seminars in London, Frankfurt, and New York. Bill has been awarded gold medals in a number of regional tournaments and has been featured in several martial arts magazines. He is also a certified instructor of Taoist Meditation, Qigong, and Bagua Zhang. Bill is a PADI certified scuba diver, and an avid world traveler.
Feb

14th

,

2019

Thu

for

7 weeks

from

4:30 - 5:30 pm
Queens Health Center
37-11 Queens Blvd
Long Island City, NY 11101 Get directions
Room: iThrive, 1st floor